LEATHER FOR SHOES AND ACCESORIES
We specialise in chrome tanning of cattle leather assigned for men's, women's and children's footwear, e.g.:
aniline,
buffalo,
crazy horse,
nappa milled,
in thickness, finish and colours depending on customer's needs.
Basic articles are:
Gracja(full grain finish)
Finezja (full grain finish)
Patent and Pearlized leather
Nubuck
Our offer complement: leather for fancy goods (vegetable tanned for bags, backpacks, briefcases, belts, etc.), goat lining, pig lining, sheep lining, water - resistant leather (we have special certificate), heat - fast leather, as well as garment.

SPLITS
We offer high quality cattle splits in different finish:
velour splits
coated splits
splits pull-up
lining splits
splits for protect gloves
Finished product we select in three classes of quality.
I class - 80 % cutout
II class - 60 % cutout
III class -below 60 % cutout but not less that 40 %
All of our products we offer in different, deep colours, thickness and finish.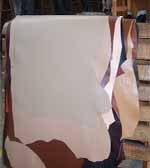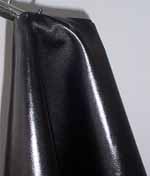 TANNING SERVICES
We also offer tanning services on given raw material like hides, wet-blue or crust.